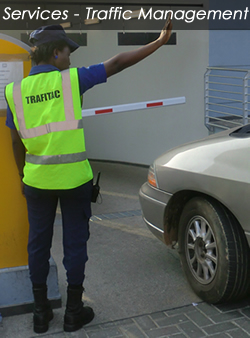 The 'Trafitac Traffic Wardens' initiative,began in January 2003, primarily as an effort towards easing Traffic in Ghana, by the companies code of 1963 (Act 179), 'The Trafitac Traffic Wardens' initiative is an affiliate of the National Road Safety Commission and is duly recognized by the Ministry of Interior through which collaboration wardens are trained at the Central Motor Traffic and Transport Unit of the Ghana Police Service and the Fire Academy and Training Schools of the Ghana National Fire Service.
At Trafitac, we develop and manage car parking solutions as well as developing traffic management plans. At Trafitac we will keep drivers happy, provide you with a return on investment and aid traffic flow. Our services are designed to help you manage key areas and use your assets to their fullest potential, leaving you free to focus on your core business.
Offering a safe, secure and clean car park provides real value to your customers who use them on a regular basis. At Trafitac we focus on ensuring that you create a good impression. The resulting customer satisfaction promotes repeat business and increased car park occupancy maximizes revenue.
Trafitac manages car park and traffic control contracts for a range of public and private organizations across Accra.
As professionals, we can manage as much or as little of the contract as required, including:
individually tailored and comprehensive management and operation packages
security measures to ensure safe environments for drivers and their vehicles
Planned maintenance programmes
accessibility audits to ensure compliance with disability discrimination
Installation of customer-focused signage.
Your Security, Our Concern!
Trafitac brings context to the business of security and car park management. From risk assessment to delivery, we work in partnership with the government, local businesses and major corporate organisations to provide integrated solutions to security and car park management challenges.
Trafitac prides it's self on applying the world's best standard in security management. In our quest to champion excellence, we have a rigorous recruitment process aimed at acquiring individuals to make an exceptional workforce.